2022 Summer Guide – Go Outdoors, Safety Tips, Bay Area Parks, Camps & Activities
Summer Camp & Activities
Summertime Safety & Wellness
Go Outdoors - San Francisco Bay Area
San Francisco Botanical Gardens (SF) 

Ocean Beach (SF) 

Baker Beach (SF)

Joe DIMAGGIO Black Top

Michelangelo Park
Stinson Beach (Marin)

Muir Beach (Marin)

China Camp State Park (Marin County)

Olompali State Historic Park (Marin County)
Año Nuevo State Park

Bean Hollow State Beach 

Burleigh H. Murray Ranch Park Property 

Half Moon Bay State Beach 

Montara State Beach 

Pacifica State Beach 

Pescadero State Beach

San Gregorio State Beach
Castle Rock State Park (Santa Cruz/Santa Clara/San Mateo counties)
Carnegie State Vehicular Recreation Area (Alameda/San Joaquin counties)
Big Basin Redwoods State Park

Henry Cowell Redwoods State Park

The Forest of Nisene Marks State Park 

Wilder Ranch State Park 
Carnegie State Vehicular Recreation Area (Alameda/San Joaquin counties)

Castle Rock State Park (Santa Cruz/Santa Clara/San Mateo counties)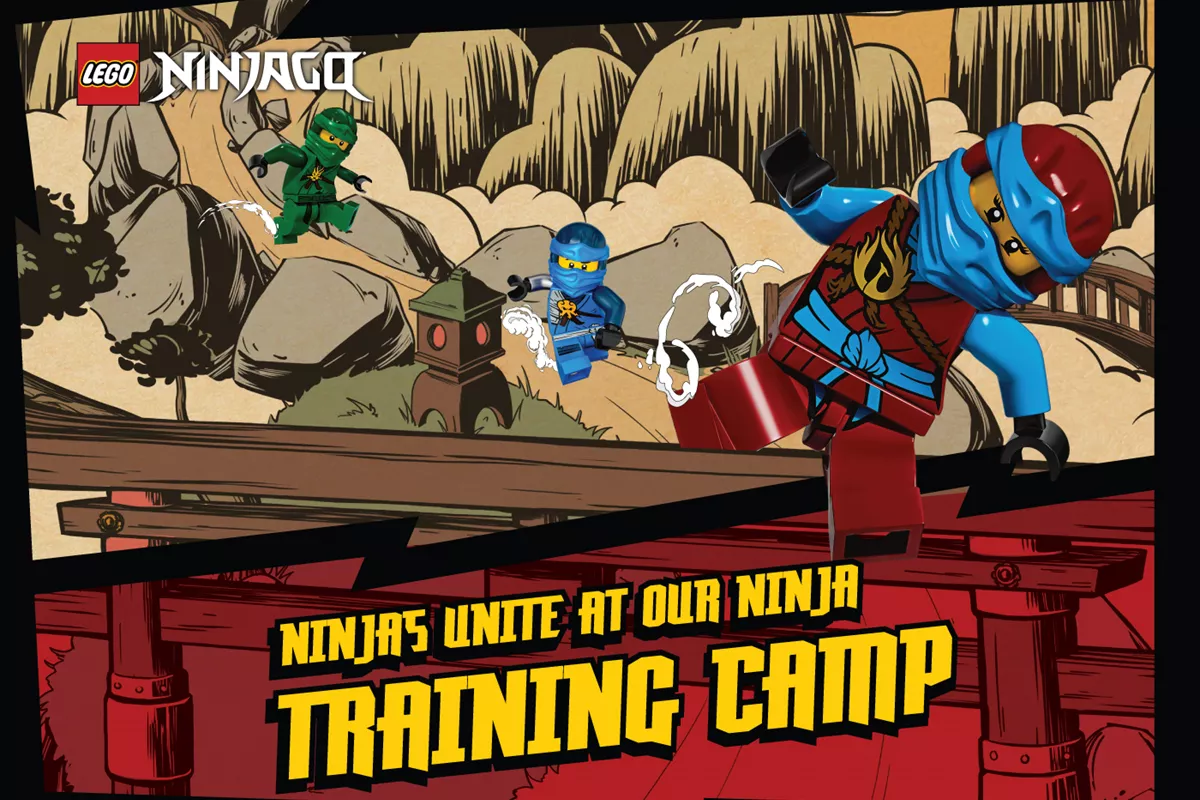 The Journey to Ninja Mastery Continues. Level up your skills as you train, progress, and reap the rewards of becoming a true Ninja! The gates of the dojo will be open starting July 18 throughout the summer!
As the forces of darkness loom over LEGO® NINJAGO®, Master Wu urgently needs new recruits to make sure good continues to triumph over evil!
Your Ninja abilities haven't gone unnoticed. Wu sees your hard work, your willingness to look within yourself, and your understanding of what it takes to Be Ninja.
For many years Master Wu has protected LEGO® NINJAGO® from those that wish to do it harm. Drawing on the strength of his younger comrades, he trained a special team of Ninjas to always be ready for the fight to protect their way of life. With Wu as their mentor, the Ninjas use their individual virtues to ward off the dangers that menace their land. Now Wu has detected a new threat and his Ninja team needs extra assistance to fend off the enemies coming their way!
Join Wu's Ninja Training Camp and take on the exciting and rewarding new missions within the dojo in your quest to level up your Ninja skills in the virtues of courage, generosity, honesty, wisdom, balance, and curiosity.
Have you got what it takes to level up, Be Ninja and protect the LEGO® NINJAGO® legacy?
As an Amazon Associate we earn from qualifying purchases.