2022-2023 Winter Guide – 'Tis the Season for Celebrations
Winter Traditions & Celebrations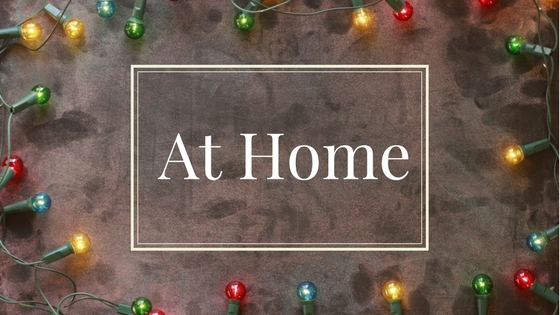 Make a family keepsake. Stamp your kids' handprints on a piece of fabric and build a quilt. Save your children's letters to Santa in a photo album. If you're musically inclined, write an original song to sing each year. It doesn't matter what it is, as long as it's something that lasts year after year.
Learn about the holiday. Whether you choose to focus on particular stories from your religion, learn how it's celebrated in different parts of the world, listen to stories from older family members about their childhood memories, or choose an entirely new religion to learn about, find ways to connect your kids with the larger spirit of the season.
Write holiday cards together. Instead of laying the burden of mailing cards entirely on yourself, find ways for the whole family to pitch in, even if it's licking the envelopes. (Milk and cookies are excellent motivators)
Elf yourself. Everyone will get a kick out of seeing themselves as animated elves, and it couldn't be easier to do.
Read books along with Rosie and print out the fun activities like the Gingerbread Activity Workbook.
Track Santa. Starting December 1, the NORAD website has an official Santa tracker, so your kids can keep tabs on the big guy all the way through Christmas Day. If the North American Aerospace Defense Command can get into the Christmas spirit, then anyone can.
Plan visits from the holiday fairies. Leading up to the main holiday events, plan something fun to do with your kids each day. Have your kids open an envelope from the "fairies" each morning with a special activity for the day. It doesn't matter what it is, as long as it's something planned to do together (and you won't have to look much further than this list for your inspiration).
Decorate the house. Have your kids make an ornament each year to hang on the tree (plus extras to give to grandparents). String popcorn and cranberries for garland. Cut out paper snowflakes. There are so many ways this can be a family affair, all while listening to holiday music, of course. To wipe down presents and surfaces for decorating, we use Arm & Hammer Essentials Disinfecting Wipes.
Make food together. Whether you love to bake, make gift bags of spiced nuts, or cook latkes each year for Hanukah, doing it together makes it more special, and the smells of those foods will stick with your kids through adulthood bringing them right back to your kitchen.
Watch old movies. Amazon, Netflix, Hulu, and YouTube make it possible to watch even the most obscure movie from your childhood. Find your favorite and share it with your kids.
Write a letter. The old standby recipient of letters is Santa, of course, but it's also fun to have your kids write to themselves to open the following year. Pre-writers can dictate to you what they want to say, and you can write to your child if they're not yet verbal. Store the letters with your holiday decorations, so it's easy to find next year. Or, choose another relative to write to. In this electronic age, keeping the tradition of written letters alive feels perfect for the nostalgia of the holiday season. For e-correspondences, we love Smilebox for personalizable greetings and slideshows.
Give your child a special present on their first holiday. Maybe it's their very own menorah or a special ornament, but having something that you pull out each year, prompting the story of when they were little, will make them feel special.
Wear matching family pajamas. If at least one of your holiday traditions isn't making someone in your family roll their eyes, then you're not doing it right. Check out Pat Pat for a picture-perfect family jammy fest.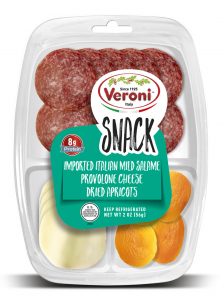 Veroni, the beloved maker of Italian cured meats and specialties unveils its brand-new snack line that combines a selection of authentic Italian salami with provolone cheese, dried fruit, and breadsticks. The four pairing options come in a practical and easy- to-open packaging to enhance your winter parties, while offering a real Italian tasting experience. With the right amount of protein, Veroni's snacks recharge your batteries everywhere, at your holiday get-together, at the office, at school, or after gym.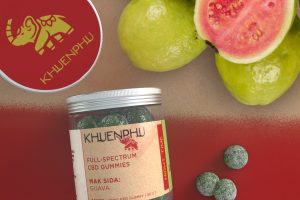 KhuenPhu is an AAPI inspired Hemp CBD brand built to modernize Asian healing traditions. KhuenPhu's message is rooted in genuine love for Asian culture and a desire to evolve our traditions for a modern era. Above all, we are here to educate, guide, and earn the trust of our community as they explore healing remedies for their health and wellness.  Our products are formulated using cutting-edge technology that ensures every dose has stable potency and exceptional taste. Use code 'HOLIDAY50' when you check out for an exclusive discount!
Winter Wonderland Culinary Arts
Festive Popcorn Treat-Crafts
As an Amazon Associate we earn from qualifying purchases.